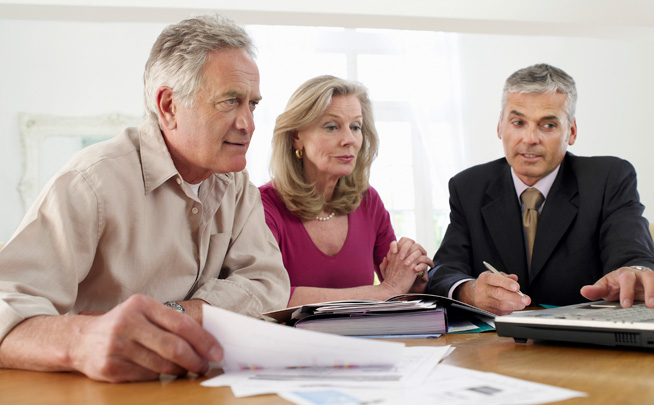 If you're a baby boomer (born between 1946 and 1964) you know that "70 is the new 50." Though advances in healthcare may help you to still feel young and active, you also know you're not really getting any younger. At this stage of your life, you need to make lifestyle adjustments that fit your new reality—a reality shared by the 34% of people in the U.S. who are over 50.
One of the most common lifestyle adjustments boomers make is to downsize their home. The house in which you raised your family has become too large for just one or two people. It also requires more time, energy, and money to maintain than is practical when you're preparing for retirement. As a byproduct of this trend, the real estate industry has appropriately adapted by creating a category of REALTORS® who are trained and certified as a Senior Real Estate Specialist® (SRES®).
What is a Senior Real Estate Specialist ®?
An SRES® is trained to meet the unique needs of mature people who want to sell or buy residential property. They specialize in providing the best options and information to senior citizens in the process of making life-changing decisions. As certified specialists, they understand the nuances of reverse mortgages and the importance of universal design in a home. They're also well-versed in the pros and cons of real estate transactions that involve IRAs, 401(k) accounts, and pensions.
Benefits of Working with a Senior Real Estate Specialist ®
The benefits of working with an SRES® include:
Relationships Over Transactions: Today's seniors grew up in an era when exceptional service and a personal touch were the norm, and they still expect and prefer those qualities. An SRES® understands and caters to those concepts.
Helping, Not Hurting: Social Security and Medicare/Medicaid benefits can negatively impact real estate decisions. An SRES® knows that too much profit from a real estate sale can hurt a senior's finances, so they offer guidance to mitigate that.
Family Involvement: Seniors often rely on children to help make their downsizing and relocation decisions. An SRES® recognizes and appreciates the importance of having family involved—and works closely with relatives in the decision-making process.
All Options Considered: Many downsizing options are available to seniors, including aging-in-place, a reverse mortgage, and renting instead of selling. An SRES® understands these options are viable alternatives to selling a home, so they will help you implement whichever option works best for you.
Customized Approach: An SRES® will work to seamlessly blend your specific living situation needs with your overall life plan.
Financial Savvy: A trained SRES® will help you sift through the variety of choices available to reduce out-of-pocket expenses, increase cash flow, or create/defer income streams, so you can stay independent or obtain needed financial assistance.
Prepare for the Inevitable: Contact an SRES®
When you're ready to consider a major change in your living situation, such as downsizing, you should also consider contacting a Senior Real Estate Specialist ® at least 6 months prior to finalizing your plans.
And if you live in the Indianapolis metro area, and need recommendations on a good senior real estate specialist, we would be glad to help!  We have 2 outstanding SRES Realtors that we would highly recommend as a starting point for you.  Reach out to learn more: